Wednesday 14 January 2009
Disappointingly there was no major eruption, so we're back! On Sunday we drove down to National Park, on Monday we did the Tongariro Crossing, on Tuesday we went up Mt Ruapehu in the chairlifts and then drove back to Auckland, stopping at Huka Falls and the Craters of the Moon thermal area on the way.

The Crossing is one of New Zealand's most famous walks, a 6-8 hour trek across Mt Tongariro, one of the active volcanoes of the North Island's central volcanic plateau. The weather was mixed --- it rained most of the second half of the walk --- but the trip was still spectacular. One particularly special feature was that early in the walk we had a very clear view all the way to Mt Taranaki.

Below, left to right are Michael Ventnor, Chris Double, me, Brian Birtles, Matthew Gregan and Karl Tomlinson. (Chris Pearce had a pressing engagement in another country.) The photo was taken at Blue Lake, courtesy of Matthew Gregan (here's his Flickr set).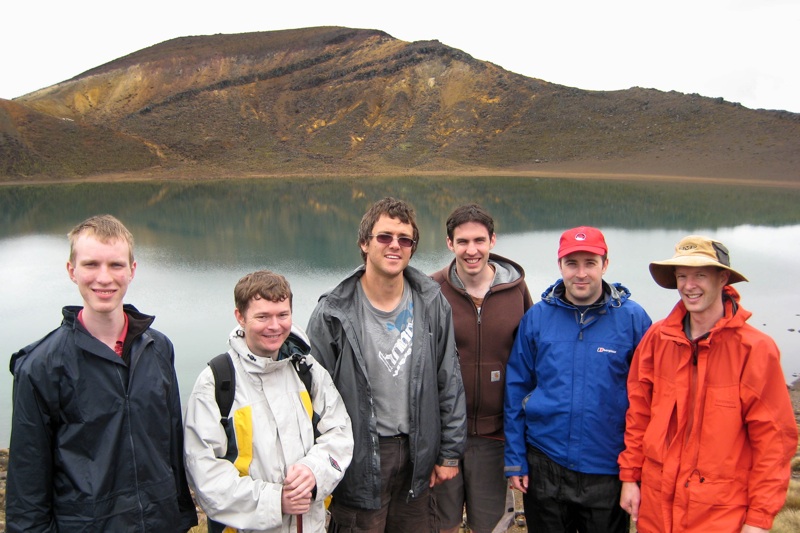 Emerald Lake in the rain, with steaming fumaroles on the slopes behind it: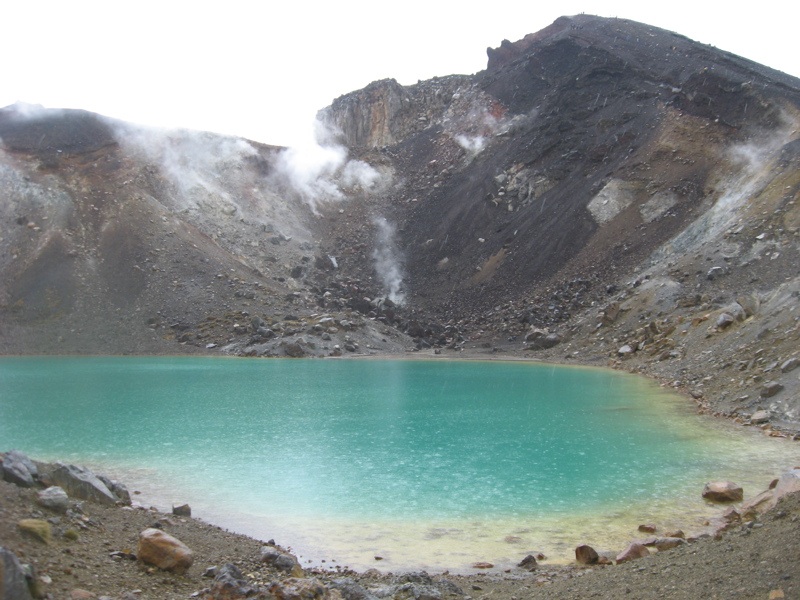 The Ketetahi Stream was in flood due to the rain; the water's gray color is due contamination by volcanic minerals by hot springs up the mountain.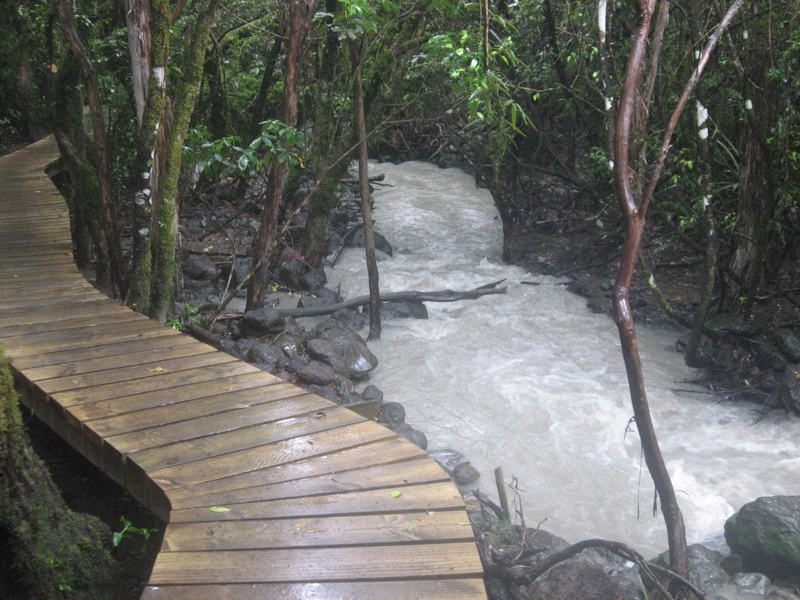 Intern at play on the upper slopes of Mt Ruapehu: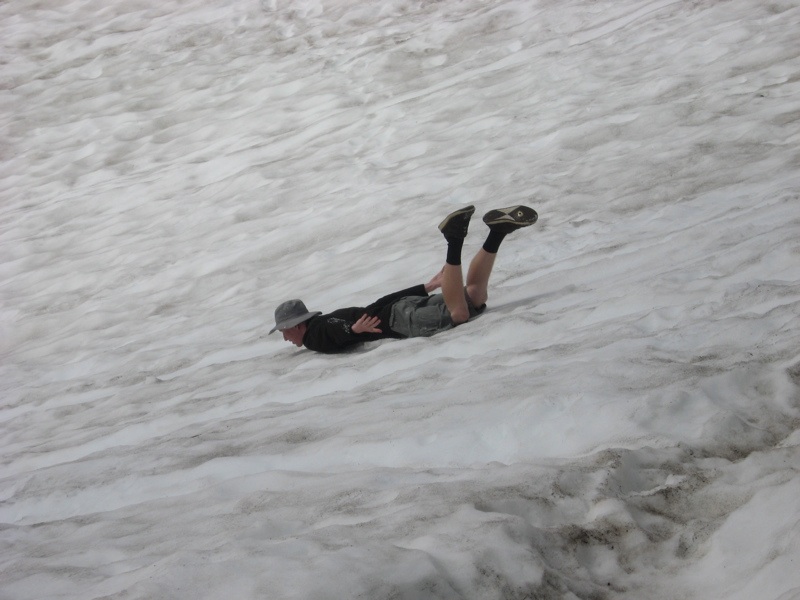 Mt Ruapehu yesterday morning: