Monday 2 February 2009
Since Jonathan Watt is in town I thought we'd better do something fun with people from the office, so today we skipped out and my dad took us for a day trip in the family boat. We went to Brown's Island --- a small volcanic island which is very close to the city but hard to get to, as no ferries go there. We climbed to the top and walked around a bit. Then we went to Motuihe Island nearby, where we swam a bit, had lunch, went ashore for a walk, and then a couple of us swam a bit more (despite having spotted a large stingray in shallow water off the beach) before we went back to the city.

The weather was fantastic --- warm, sunny, a light breeze and very calm water, but both islands were almost deserted. Motuihe is being converted from a farm into native forest and a wildlife sanctuary; all predators have been exterminated and rare saddleback birds have been successfully introduced. Apparently they're introducing kiwi in March --- as far as I know, that will be the closest non-enclosed kiwi colony to Auckland. It's also got interesting history, having been used as prisoner-of-war camp to hold Felix von Luckner and his men. With its fabulous beaches and proximity to Auckland, it's going to be an amazing destination, at least if you have a boat to get there.

Below, from left: Michael Ventnor, Jonathan Watt, Chris Pearce, Karl Tomlinson, me.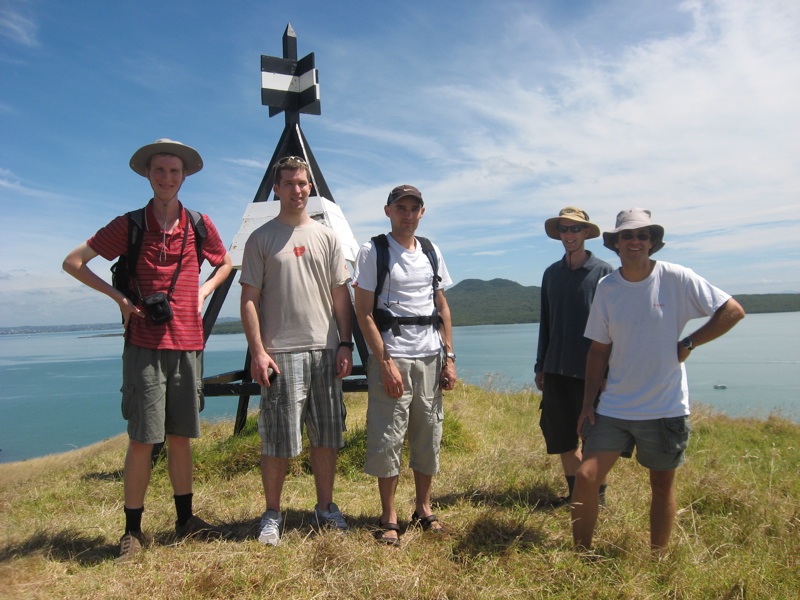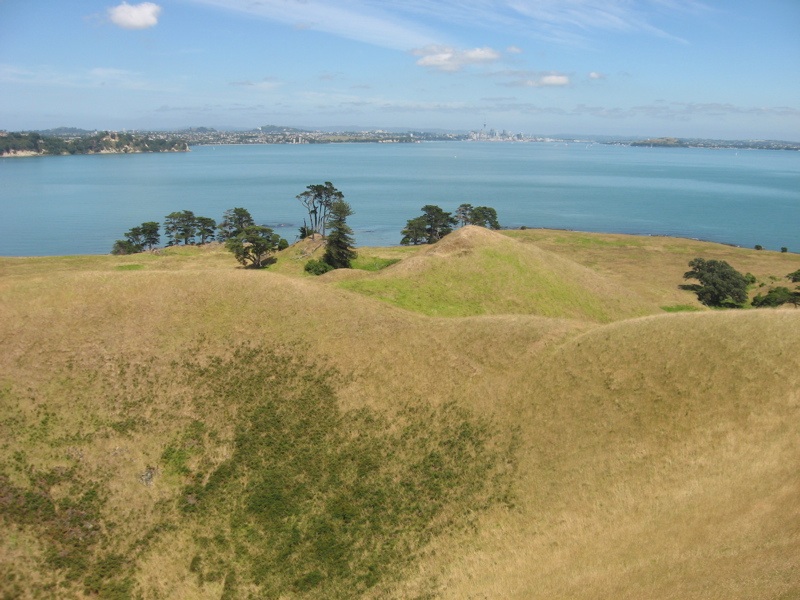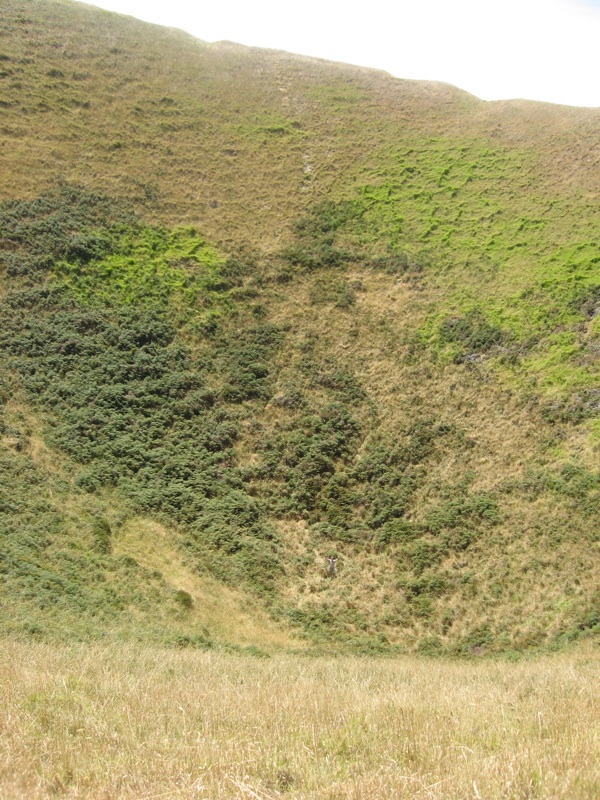 The above photos are all from Brown's Island. The latter two show views of the central crater. If you look closely at the bottom photo a member of the SVG Working Group is visible.