Tuesday 19 October 2010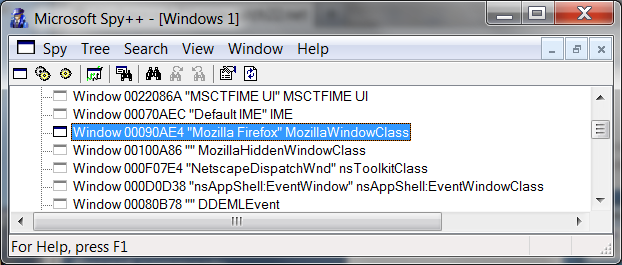 As Firefox 4 races towards completion, we are discovering that quite a few extensions, pointing-device drivers and accessibility tools have been broken by the fact that Firefox no longer creates child HWNDs for its internal use.

These child HWNDs were been removed as a necessary step towards providing the best possible graphics acceleration performance in Firefox 4. Supporting child HWNDs was also architecturally painful; removing them has let us simplify or remove a lot of code, and we'll be able to remove a lot more later. It also fixed many bugs, and helped us to smoothly support new UI features such as Firefox UI element layered over Web page content. These HWNDs are not coming back.

It's unfortunate that various third party software components were messing with our internal HWNDs, since they were never supported API and we've been gradually removing them over a long period of time. But I suppose being molested is the price of popularity...

We're doing a few different things to deal with the fallout. We have some hacks in place to keep ATs working (fortunately ATs mostly use interfaces that do not depend on HWNDs), plus we've worked with AT vendors directly to fix issues. We have some more hacks in place to deal with pointing-device drivers, and we'll likely have to add even more hacks for them :-(. For extensions, we probably won't do anything, since the things they've been doing --- e.g. inserting a native child window under the HWND for our sidebar, or even Web content --- are mostly not things we want to support directly.

If you maintain a Firefox extension that is broken on Firefox 4 because it has native components relying on HWNDs that no longer exist, your best solution depends on what your extension actually does. But there are two main approaches you can take:



Give up using native HWNDs and use Web platform features instead. This is the most future-proof, most portable and often the most performant route. Firefox 4 has many new features to handle use-cases the browser couldn't support before: audio synthesis, GPU-accelerated 2D and 3D graphics, touch input, etc.

Wrap your HWND-using code in an NPAPI plugin. If you have large amounts of legacy HWND-dependent code that you can't rewrite, or there's platform functionality that you still can't get without an HWND, you may be able to wrap an HWND up as an NPAPI plugin, then you can insert a plugin instance into Web content or browser UI. NPAPI plugins are a bit of a pain to work with, but this might be a practical approach for some situations.

Good luck!

Hopefully now that we're down to a single HWND (most of the time), we'll see less breakage in future releases simply because there's little left to abuse or change...